Highest Earning American Athletes
Which American Athletes make the most money? The results may surprise you
5: Lebron James $45,880,000
Lebron made an unbelievable amount of money from his high salary, advertisements and other business deals
4: Kobe Bryant
$48,286,000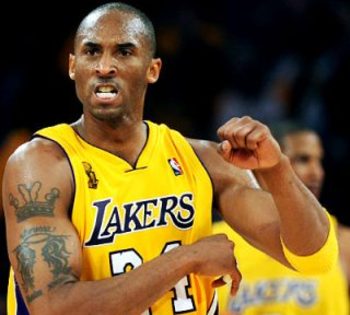 Kobe made over $28 million dollars in sponsorships!
3:Tiger Woods-$56,440,238
Through his trouble Tiger still made $54million dollars in endorsements
2: Phil Mickelson: $60,763,488
Phil is endorsed by a number of sponsors like KPMG, Barclays, ExxonMobil and Callaway Golf
1: Floyd Mayweather: $85,000,000
They dont call him "Money" for nothing! Floyd Mayweather made over $85 million dollars last year from just two fights
Crazy Sports Photos
Starbucks Kids Menu
Teen Olympics
Commenting Coming Soon...